Route link
The Route Link function means that non-registered users can track certain selected vehicles through specific links.
Find the following icon in the navigation bar,click to edit:

In the beginning, there is no link configured. Click the plus sign in the pop-up action box to add a link.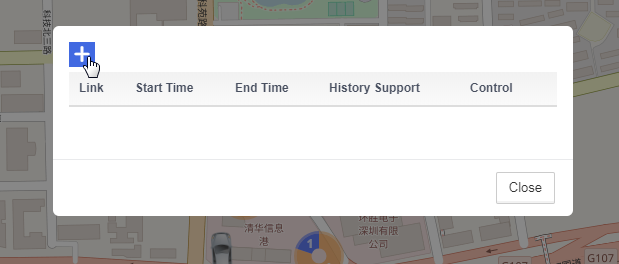 Optional valid time period and whether to support historical track query.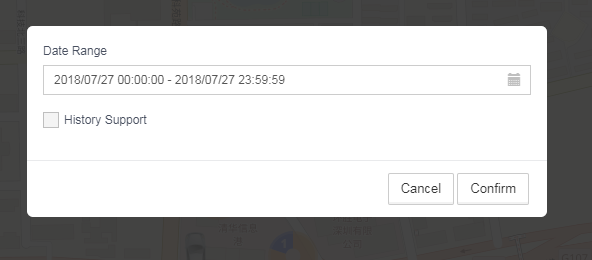 The minimum time of the time period option indicates the earliest time that the historical track supports the query.Maximum time indicates the expiration time of the link.
Click confirm to create a link.
There will be one more record in the list after the addition is successful.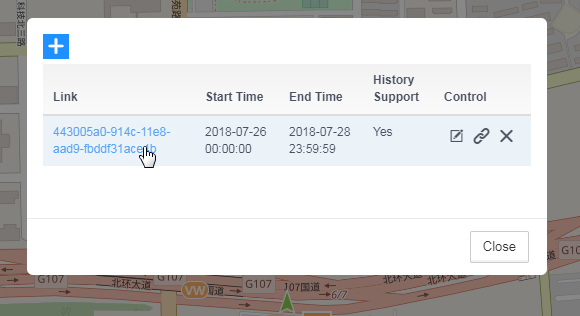 Click the Associate Device button to select the device to tracks.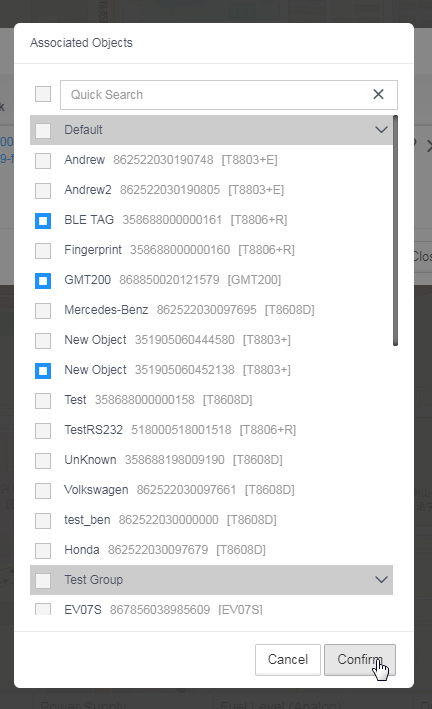 Clicking on the link will open the connection page in a new window.