Rs232 tire pressure panel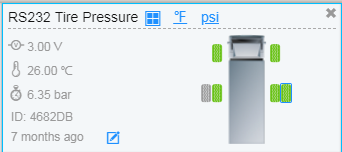 If your object supports RS232 tire pressure, you can find relevant information in this panel.
The voltage of the sensor.
The temperature of the tire.
Tire pressure.
The ID of the sensor.
Configuration method
Click the first button in the title bar. The display is as shown below.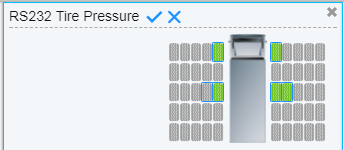 Select the tires you want to display and select them to be selected by the blue box. Then click the confirmation checkbox in the title bar. Select the newly added tire, it will be displayed as shown below.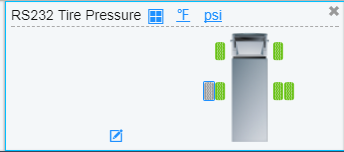 Click the edit button below, enter the sensor ID number, wait for a while, and the tire pressure data will be displayed.