Add new Object
You can add new objects to the Asset Management menu and you can activate any of the GPS tracking objects listed in the list of supported models. If some models are not listed and you would like us to support them, please contact us.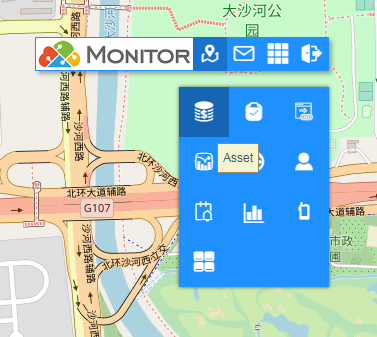 How to add new object
Go to the assets page and you will see the following interface. Click the button as shown.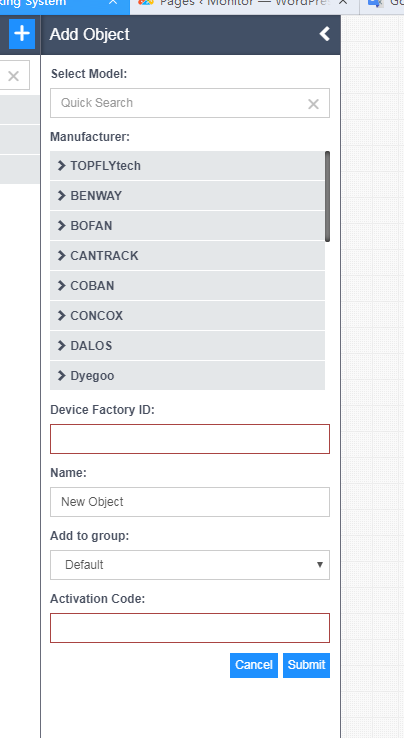 Then you will see the following: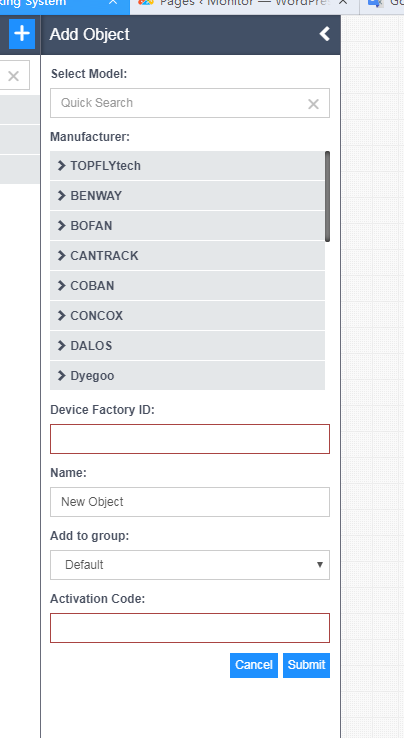 Select the model of the device you need to add, and you will see the following: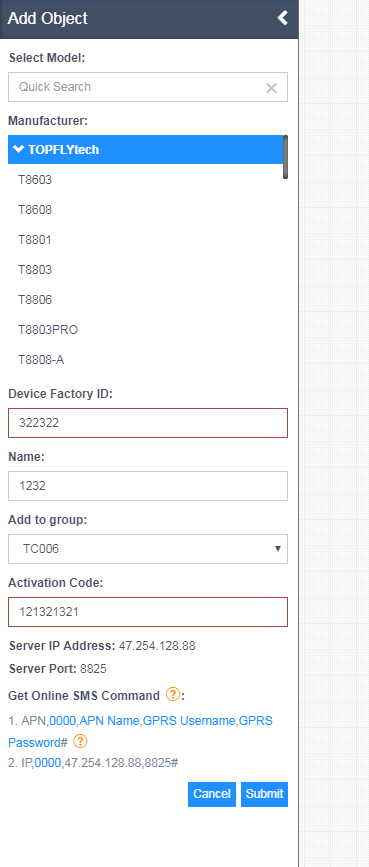 Now what you need to do is:
Fill in the object ID
Define the name of the object on the platform
Configure the group to which the object belongs
Enter the activation code
Then, click Submit and the object is added to the platform. You need to configure the IP, Port, and APN of the device to go online. IP and Port, as shown in the above figure, APN, some models, can be configured directly according to the page prompts, if the page does not have the description, please refer to the device manual.
About activation code
The user must enter the activation code to activate the object, an activation code activates an object, and the activation code is provided by your dealer. If you do not have an activation code on hand, please contact your dealer.