Alert configuration interface update
Since the successful push of a warning message requires configuration in multiple places on the platform, these configurations are grouped into one page in the new online version.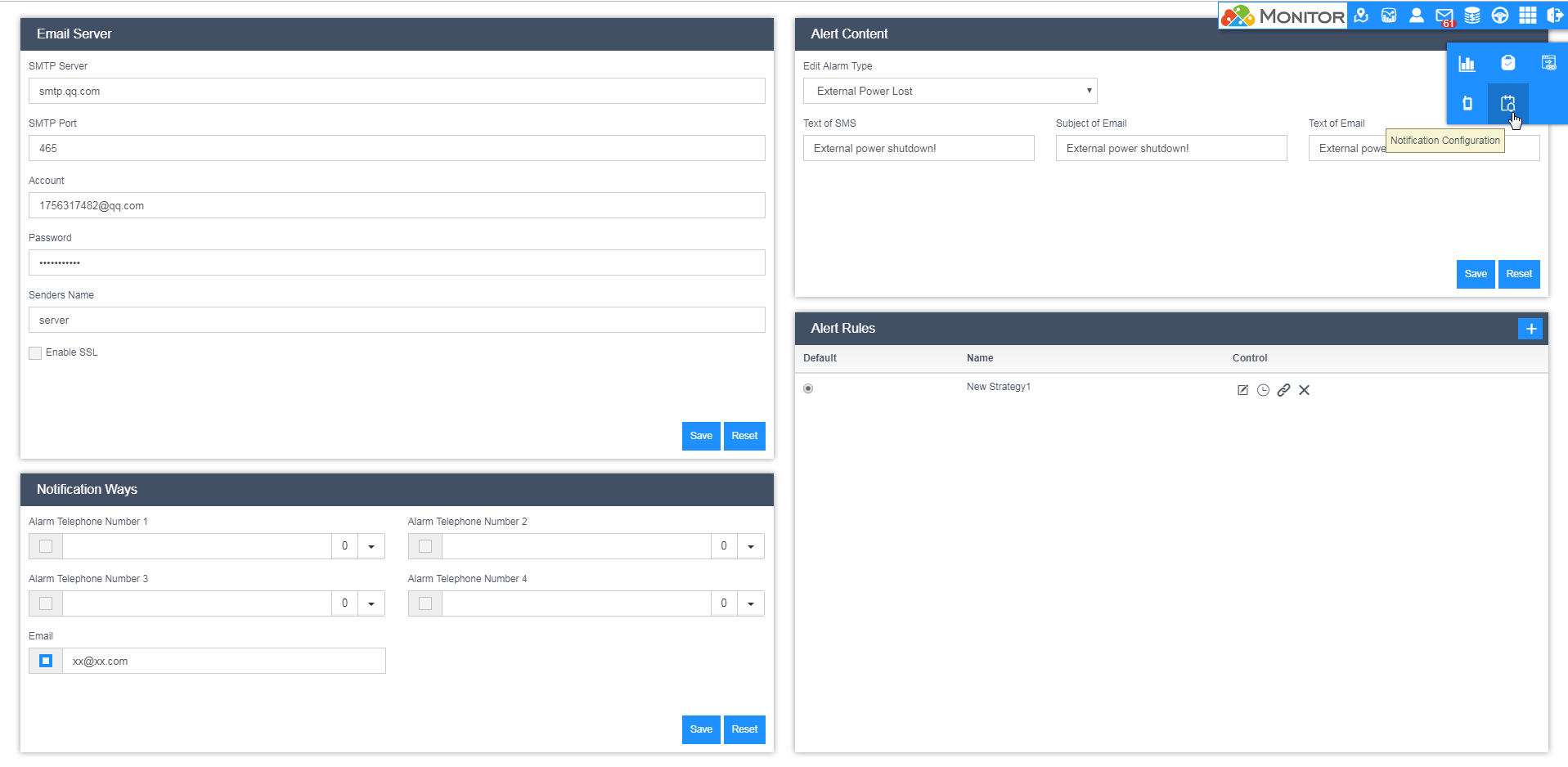 Now successfully pushing an alert email through the platform requires the following configuration.
Configure smtp server information for sending emails.
Fill in the correct notification address and check.
Configure the alert rules correctly and bind the device.