User
Click User in the left menu to enter the user management interface.
Create user
In the user management interface, see the menu above the table.

From left to right, there is a quick search, a new user, a user self-registration configuration, and a number of pages per page.
Click

,You can add a new user.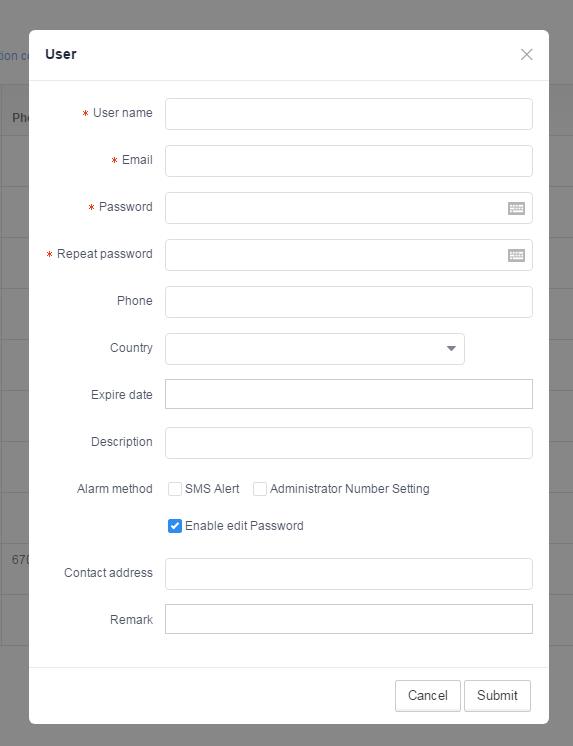 After entering the relevant information, click "Submit" to complete the user creation.
In addition to dealers who can open the outdoors, users can also self-register. Users can register on the tracking platform login page, enter the email address, password, device ID, activation code, and then the system will send a registration email to the user's email address, click OK to complete the registration. The contents of the registration email are configured in the "User self-registration configuration".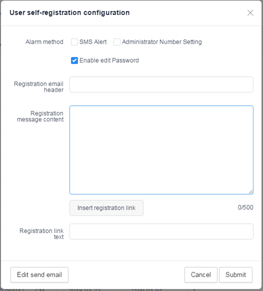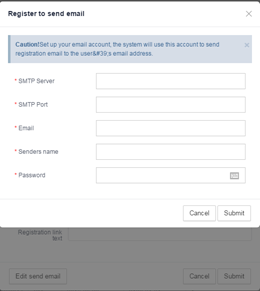 Here you can configure the default alert mode, send the content of the mail and the sending server.
In addition, you can still do
Edit – Edit User
Delete – delete user
Reset Password – reset user password
Recharge – recharge the user
Lock User – lock user
Import Device – import devices into the batch
Login – log in with this account